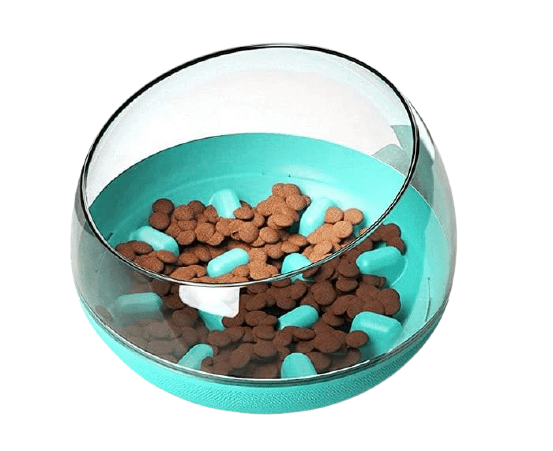 Pet Tumbler Puzzle, Interactive Slow Feeder Fun Bowl for food and water for Pets
🐶 Dog toys for boredom: Capsule figure with tumbler design. Increases dog's interest and intelligence. Longer Feeding time. Provide more fun and interaction for pets as well as owners, improve pets' IQ, agility and flexibility.
🐶 Benefits: dog games for dog brain games. Interactive toys for dogs and puzzle for dogs. dog chew toys. low down the speed of eating, relieve the dog's gastrointestinal pressure and improve intelligence.
🐶 Healthy Feeder: dog bowl slow feeder, dog puzzle toy, puzzle ball, slow feeding dog. Prevent from choking, protect dog's health. The maze pattern can slow down your dog's rapid eating.
🐶  Suitability: Ideal for dog birthday, slow feeding dog and cat feeder. dog treat dispenser, dog treat toys. Ideal for puppies-medium dogs.
🐶 Safe Material & Design: Nonslip, high-quality ABC plastic material, non-toxic, eco-friendly, tumbler shape. It is easy to install and disassemble, easy to carry and storage
5 in stock
There are no reviews yet.