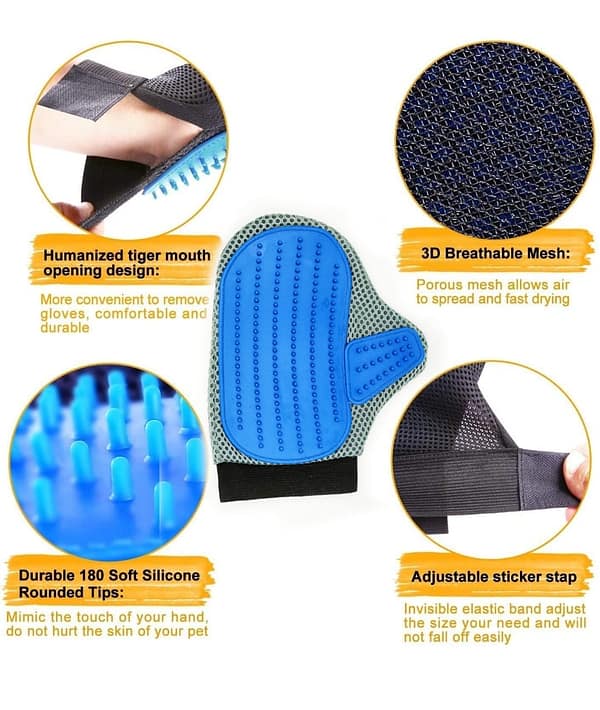 Multi Purpose pet Grooming Glove"Deshedding Glove, Bath Glove, Massager for Healthy & Happy Cats & Dogs
Massage Tool – With silicone grooming tips, mimics the touch of your hand for a soft and relaxing massage; Improves health of your pets by increasing blood circulation
Removes loose pet hair – Traps the loose hair in the glove so no fur goes flying. You will spend less time cleaning your house and you will have a spare time between taking care of your kids and your pets.
Healthier Pet & Environment – Removing hair not only helps reduce dander and allergens in the air, it stimulates skin oils and improves coat softness and shine.
Perfect Choice Pet Deshedding Gloves – Suit for both long and short hair dogs, cats, easy to clean and wash. Fits all hand sizes with the adjustable strap.
7 in stock
There are no reviews yet.