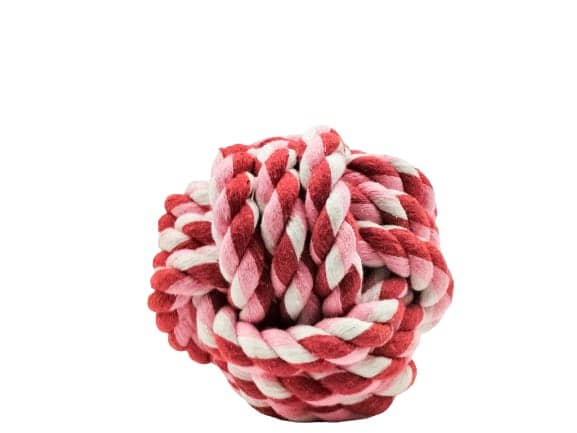 Dog chew Toy Knotted Cotton Ball !! Interactive Teething Rope Toy to Play
Dogs love toys that keep them engaged and The Ultimate Knot Ball Rope Toy for Dogs definitely fits the bill. This knot is made up of jersey fabric that is gentle and soft for your pets to play with. It's a great indoor toy that your dog will enjoy trying to untangle. As he or she pulls at the toy, the soft strands scrape plaque and tartar off your pet's teeth!
Features:
Round rope knot chew ball toy for dogs
Made using soft jersey fabric making it comfortable to chew
Round loops act as a dental aid by removing plaque and tartar
Has many loops to undo keeping your dog engaged
5 in stock
There are no reviews yet.