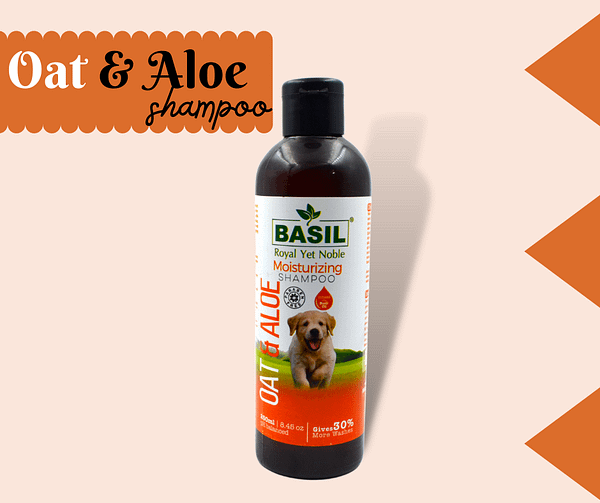 BASIL SHAMPOO Moisturizing Shampoo (Oat & Aloe) 250Ml
Basil Oat & Aloe Moisturizing Shampoo is a mild shampoo that is especially formulated for pets with sensitive skin. This pet wash gently eliminates dirt and residue from their coats. It is paraben-free and ensures a refreshing bath without any skin irritation. Enriched with aloe vera, this pet shampoo does not strip your pets' fur dry and leaves it moisturized. The result is a fresh, lustrous coat you can keep on hugging all day!
9 in stock
There are no reviews yet.